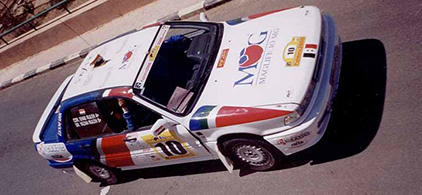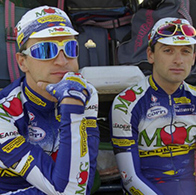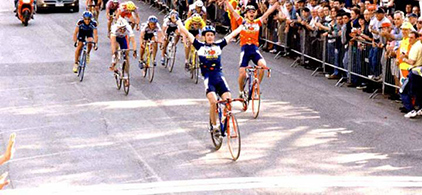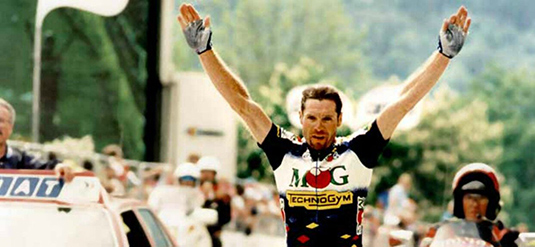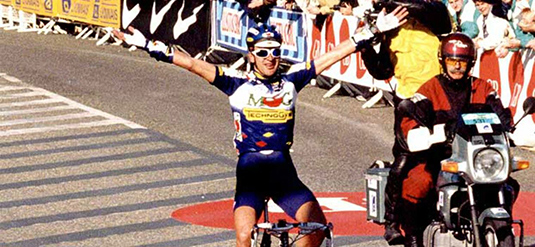 Founded in 1974 by Danilo, died prematurely in 1955, the company is now direct by Furlan's brothers: Fabrizio, Mauro and Sabrina.
Born as a baby product, it has quickly developed as an european leader for Filoscozia Yarn and women and men styles.
During the years it has evolved its collections and materials, extending the offer and embracing both the Spring-Summer and the Fall- Winter Season.
It has offered for years, with success, its own line of Curvy sizes for Women: DONNAMICA.
MG brand has become famous to an international level thanks to the sponsorship and management of an important professional  cycling team and an amateur team, that have been active for over 20 years.
The team had as champions Ballerini, Bartoli, Bettini, Bugno, Chioccioli, Cipollini, Mussew, Rebellin, Richard, to name the most victorious among them.
It counts in the palmares monument classic
It has also obtained victories of stage in all the big Tours: Tour de France, Italy Tour and Vuelta of Spain.
Wikipedia: https://it.wikipedia.org/wiki/MG_Boys_Maglificio-Technogym